The Energizer – Volume 61
By: Buck B. Endemann, Daniel S. Cohen, Molly K.D. Barker, Olivia B. Mora, Abraham F. Johns, Natalie J. Reid, Matthew P. Clark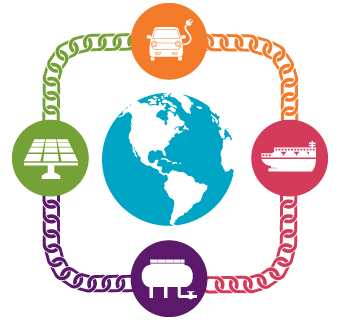 A biweekly update on blockchain technology applications, distributed energy resources, and other innovative technologies in the energy sector.
There is a lot of buzz around blockchain technology, distributed energy resources ("DERs"), microgrids, and other technological innovations in the energy industry. As these innovations develop, energy markets will undergo substantial changes to which consumer and industry participants alike will need to adapt and leverage. Every other week, K&L Gates' The Energizer will highlight emerging issues or stories relating to the use of blockchain technology, DERs, and other innovations driving the energy industry forward. To subscribe to The Energizer newsletter, please click here.
IN THIS ISSUE:
Local Swiss Blockchain-Based Electricity Market Pilot
Virginia General Assembly and Senate Pass Similar Versions of the "Virginia Clean Economy Act"
Certain Attorneys General File Amicus Brief in National Association of Regulatory Utility Commissioners v. FERC
British Petroleum Sets Carbon Neutral Emissions Goals
To view more information on these topics in Volume 61 of The Energizer, CLICK HERE.